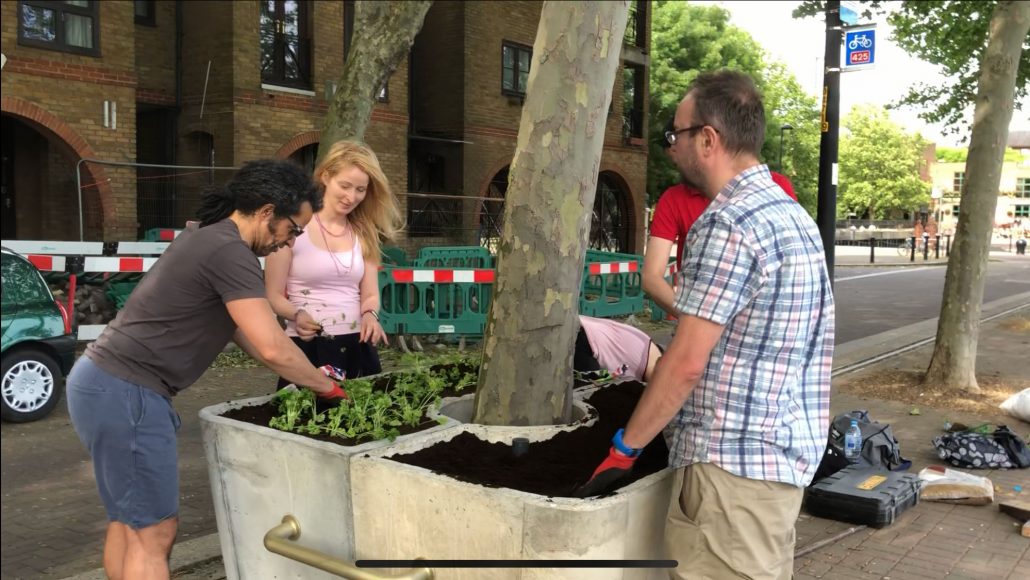 Herbs and spaces is a diverse group of people united under a scheme to grow herbs in the paved areas near our homes.
Growing food within cities for everyone may not be achievable, but spicing our meals with herbs grown locally certainly is. Getting as many people involved as possible in our schemes will strengthen community spirit and reduce "herb miles".
One of the challenges to growing edible plants in urban areas is the presence of our much loved pets. Raising the level of plants in special planters effectively solves this problem. So the main activity of our project is to provide planters in public areas and grow herbs for use by all in our community. We opted for concrete planters as they are largely maintenance free unlike timber solutions, where paint or other care would be required.
We are building up a community of people that share our desire to transform our landscape into something positive, and of course edible! We meet regularly to get the project off the ground thanks to all the different skills, experiences and enthusiasms that our members bring.
The project is now progressing well and we have just received confirmation from the Council for some seed funding to take forward some of our ideas. Search through this site to find out more about the project and how you can get involved.